High-resolution, non-destructive 3D imaging and measurement
GelSight Mobile™ is a handheld instrument that precisely visualizes and measures the 3D topography of any surface, revealing microscopic structures in real time. It allows fast, easy measurement in situ and detailed analysis on the shop floor, without destruction or component disassembly.
Breakthrough Digital Touch technology
GelSight's unique elastomeric sensor technology conforms to the topology of any surface, providing instant 3D visualization and measurement of surface structures at micron level.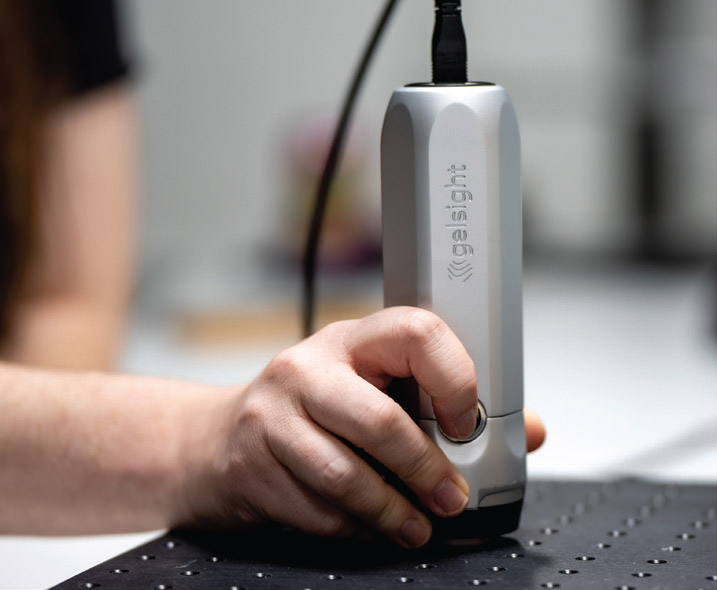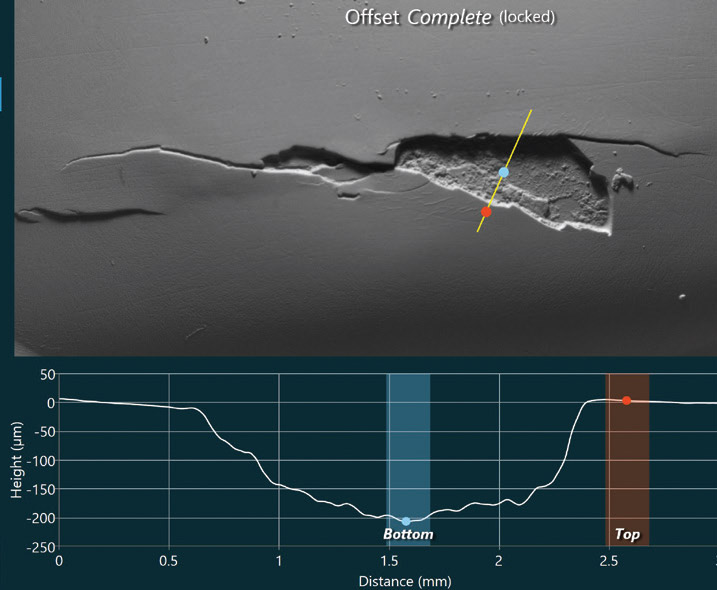 Improve productivity for arange of tasks
• Inspecting components forproduction and maintenance
• Measuring scratches, dents,defects, fastener flushness,panel gaps, and more
• Analyzing surface texture
• Inspecting welds
• Forensic analysis/ballistics 
Unmatched Advantages
GelSight Mobile™ provides advantages no other tactile sensing technology can match.
 

Precision

Delivers repeatable, micron-level 3D data for surface features—more accurate than depth gauge or 2D profilometer.

 

Speed

Provides results in seconds for fast decision-making. No time-consuming processes or disassembly of parts required.

 

Portable

Ergonomic, easy-to-use, handheld device can be used anywhere—on the factory floor or out in the field.

 

Versatile

Measures any material—metal, glass, carbon fiber, textiles, skin—including reflective, transparent and translucent surfaces.

 

Ease of Use

Intuitive touchscreen interface and automatic generation of reports.
How GelSight Mobile™ works
Elastomeric imaging
Elastomeric sensor conforms tothe surface topology, revealingdetailed features regardless oflighting conditions or reflectivity.Surface detail is displayed inreal time.
3D measurement
A 3D depth map is calculated fromimages of the surface, providingposition, depth and other derivedsurface measurements at a highresolution.
Specifications

Dimensions

      

5 cm x 15.5 cm

Weight

 

400 g

Resolution

 

5MP camera, 6.9 μm pixel size

Field of view

 

16.9 mm x 14.1 mm

Z Sensitivity

 

< 5 μm

Capture speed

 

100 ms

3D data speed

 

available in seconds

Interface

 

USB-C to tablet or laptop